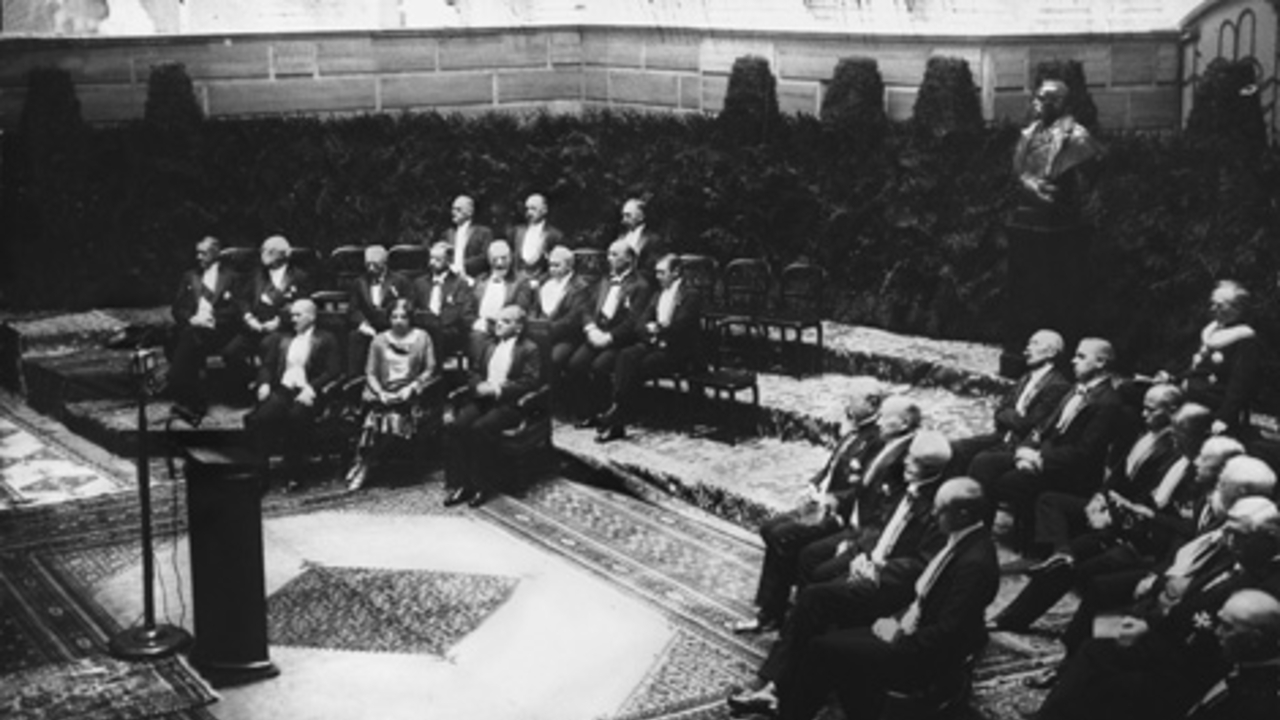 The Nobel Laureate
Sigrid Undset was awarded the Nobel Prize for Literature in November 1928. She was the second youngest to be awarded the Prize for Literature at the time and the third woman.
The award was presented by King Gustaf in Stockholm on 10 December 1928. It consisted of a gold medal, a diploma and the prize money of 156,000 kroner. She gave all the prize money to charities.
The Nobel committee's basis for giving the award:
"The Swedish Academy have during their meeting the 13th of November 1928, in accordance with the provisions contained in Alfred Nobel's testament, decided to award the Nobel Prize for literature principally for her powerful description of Nordic life in the middle ages. Stockholm 10th December 1928." (J. Henrik Schück, E. A. Karlfeldt).
She wrote the medieval novels about Kristin Lavransdatter (1920 - 1922) and Olav Audunssøn at Bjerkebæk.
Sigrid Undset gave the Nobel Prize Medal made of gold to provide income for Finnlandshjelpen (foreign support of Finland during the Winter War) in 1939.