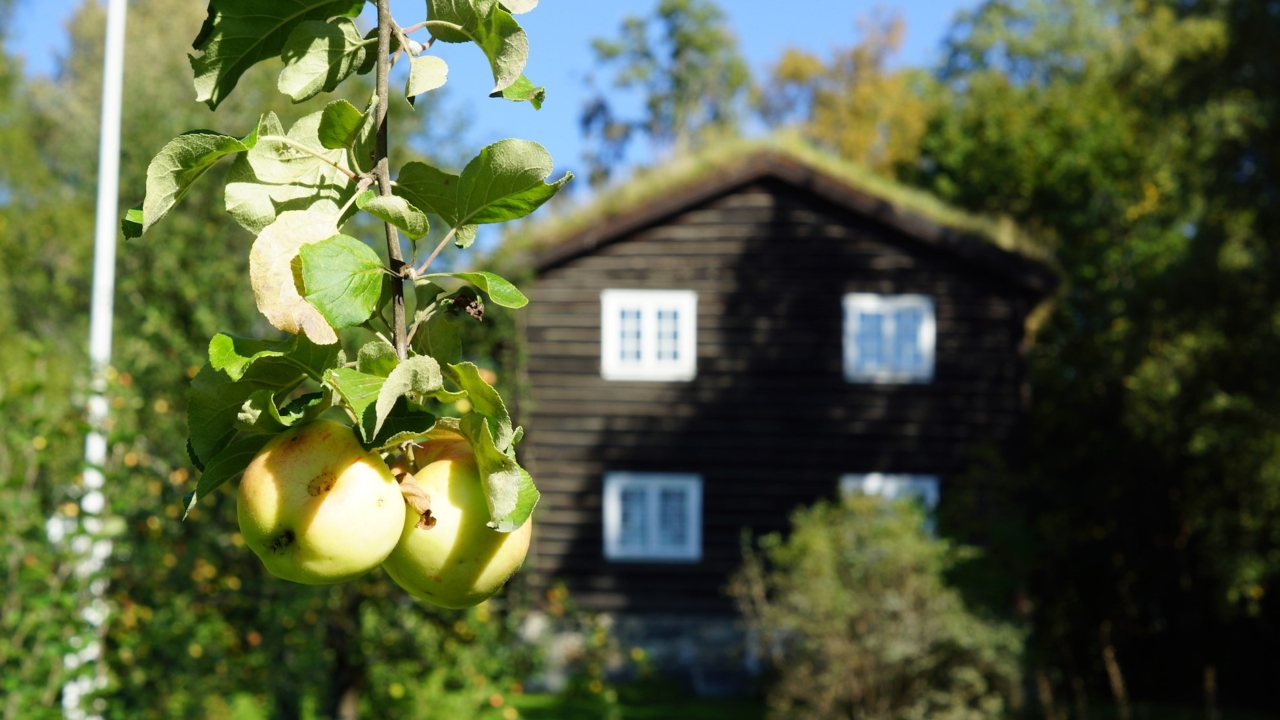 Foto: Bjørn Mølmen / Bjerkebæk
The Garden
A garden and its design can in many respects reflect the garden owner's personality. This is the case with Sigrid Undset's garden.
Sigrid Undset's garden was designed by the writer's interest in botany and gardening immediately after she bought Bjerkebæk in 1921. The entire structure of the garden and the crossroads between the historic and the modern, from the location of the houses to the walls and plant selection, is showing an image of Sigrid Undset. She created a lush garden with fruit, berries and vegetables as well as perennials, roses and onion plants.
Stepping into Bjerkebæk's garden is like stepping 70 years back in time, and at any time you would expect to see the author herself wandering through the garden. The garden at Bjerkebæk has been restored and reconstructed back to what it was like in the mid-1930s, with perennial beds, an orchard, herb beds, stairs, walls and gravel paths.
Today's care of the garden also reflects the 1930s. On parts of the lawn area, the grass is allowed to grow long, so that different plant species and flowers thrive there.