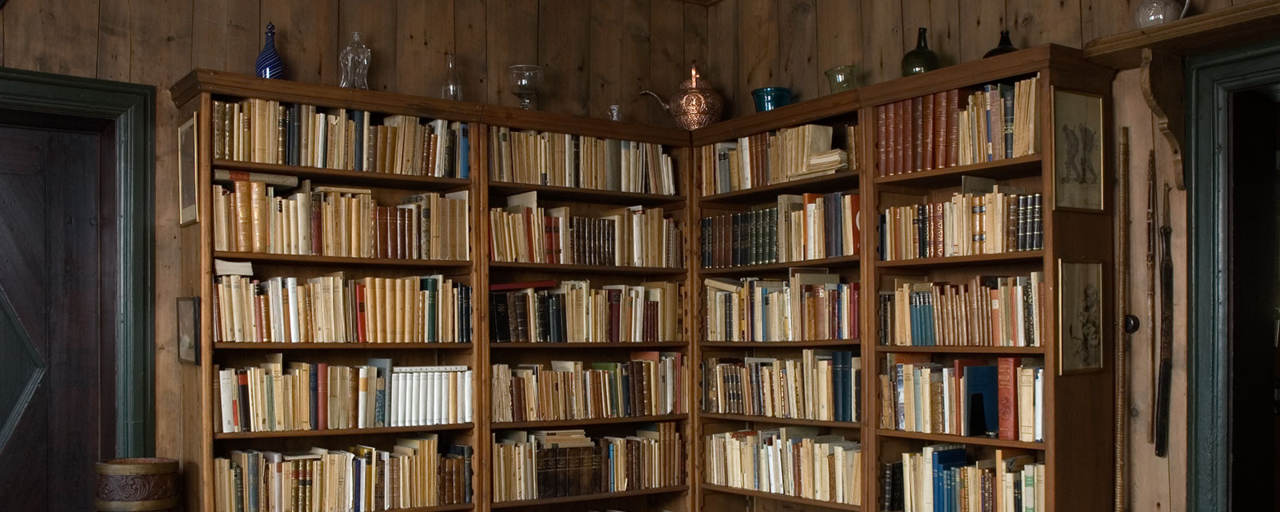 The Book Collection
Sigrid Undset's book collection amounts to nearly 9,000 books. The collection covers most of the books owned by Undset, although some books have been given away, lent away or been lost in some other way.
Almost all rooms contain bookshelves, and the extensive collection of books gives a good impression of what Undset was interested in. A great deal of the books have been used as background material for her own books and articles. Many of the books have been signed by Undset, or include comments and underlinings that show these have been read by her. In addition several contain dedications from friends, publishers and family or by Sigrid Undset herself.
The books at Bjerkebæk cover a wide spectrum of subjects: in addition to fiction, you find religion, history, natural science, folklore, philosophy, medicine, art, local history and travel literature.
In addition to the books at Bjerkebæk, there is a collection of 1,282 books at the Gunnerus library in Trondheim. These books,consisting of Norse literature and Nordic folklore literature, were gifted to the Royal Norwegian Company of Scientists library following the death of Undset. She had expressed a desire for this.