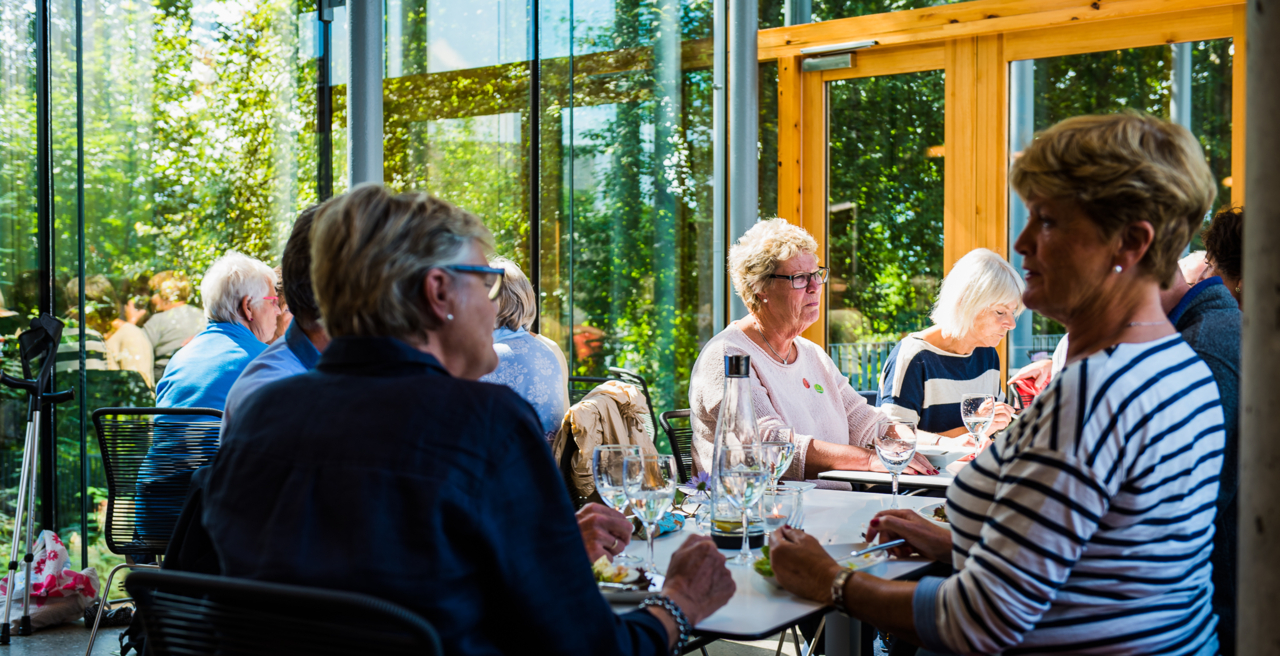 The cafeteria
At Bjerkebæk you will find a little cafeteria with beautiful view of Sigrid Undset's house and garden.
The café is enclosed by a floor-to-ceiling, curved glass wall that invites both your gaze and thoughts out to the garden. You are also welcome to enjoy your meal out on the terrace. This section of the garden is secluded from view and provides the perfect backdrop to your cafeteria visit.
The shop and cafeteria are open during the museum's regular hours. Entrance to the shop, garden, and cafeteria is free of charge.